Snipe'2010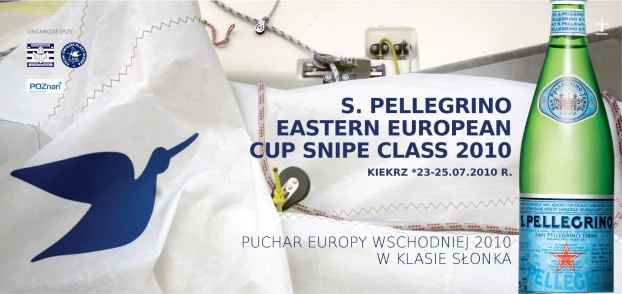 Dear Friends Sailors,
Polish Snipe Class with the support of world-famous brands are organizing this year's round of regatta. Yacht Club MEWA invites for Porsche Saling Cup on July 17-18, 2010. Eastern European Cup 2010-July 23-25 - is another event under my patronage as President of Snipe with the support of Nestle concern - an owner of S.Pellegrino brand.
The prizes have been estimated as follows:
I - 600 Euro
II - 300 Euro
III - 100 Euro
The event will involve many recreational attractions as well as shows and performances.
The co-organiser of the regatta is LOK, the Sea Club from Poznań.
At the same time, Yacht Club Wielkopolski together with Polish Snipe Class as well as Polish Water Company are organizing the 5th edition of Primavera Polish Cup 2010 and Polish Open 2010.
The regatta will be held in the best time so that everybody could enjoy the right wind as well as the well-known Polish hospitality. The competitions will take place on August 25-27 on the Kiekrz Lake in Poznań.
We would like to invite all the friends and sympathizers of Snipe Class to come!
For more information please visit: http://www.snipe.com.pl.
Files to download:
Best regards
Zibi
Zbigniew Rakocy, President of Polish Snipe Class